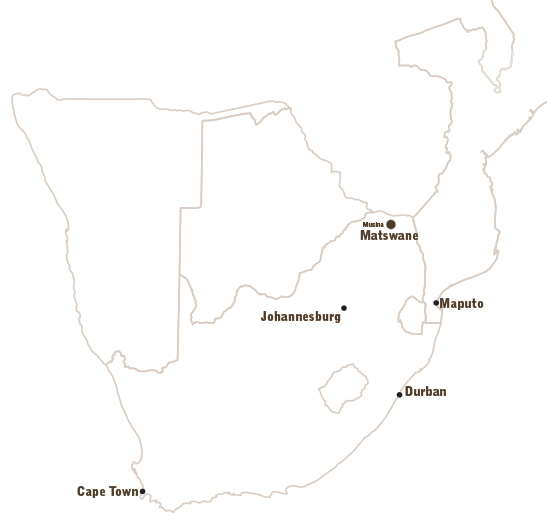 Considered to be one of the most beautiful parts of the country, the South African province of Limpopo boasts a mixture of savannah, Bushveld and mountainous terrain and is home to a large variety of species including elephant, rhino, leopard and buffalo.
It is here where Matswane Safaris offers hunters a unique South African safari experience, with a hunting territory spanning 25 000 hectares of this beautiful terrain, highly trained, experienced professional hunters and friendly support staff to assist our guests in any way they can and all the necessities needed to ensure a comfortable and relaxed hunting experience.
As part of our professional service offering, all safaris are carefully planned and well organised and our vehicles, accommodation and communication systems are all of the highest standard to ensure that safety is always the main priority.
All Year Hunting
The ideal and most popular time of the year for hunting in Limpopo is between April and September before the extreme heat and heavy rains of summer arrive in November but for those who are adventurous enough to brave the rain or extreme heat, we are happy to accommodate you any time of the year!
Hunting Practice
Our hunting practice is of the spotting and stalking variety where hunters are transported to various points identified as good game spotting areas by four wheel drive terrain vehicles from which they commence to stalk the targeted prey on foot. Note that hunting from any moving vehicle is strictly forbidden.
Bow Hunting
We are pleased to announce that we are now fully equipped to facilitate bow hunting at Matswane Safaris. Our 25 000 hectare territory is ideal for this exciting venture with its varied terrain and abundance of wildlife offering ample opportunities to the bow hunter.
Travel & Transport Arrangements
Your arrival airport will be O.R. Thambo International Airport - Johannesburg, South Africa. We offer a basic shuttle service from O.R. Thambo International Airport to the Camp in Musina. - Approximately 6 hrs drive.nAlternatively you can take a connection flight from O.R. Thambo International Airport to Gateway International Airport, Polokwane - Approximately 21/2 hrs drive to Camp. We have a 14 seater bus, which we also use during transfers to other attractions and activities.